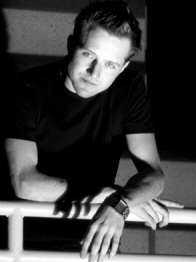 Hi Shawn, how you doin? Say time, how is the weather in Colorado with you? With us in germany it`s alyways still ass-cold at present.
I'm doing just fine at the moment; the weather here in Denver, Colorado is remarkably warm right now. Couldn't ask for anything more, warm weather and snow in the mountains.
Every man can say that you became quite known in the last 12 months - had changed something for you since then, if yes, which?
Not much has really changed with me physically, I guess in terms of production I've been overly busy with remixes, which I really wasn't with before.
You had only a preference for rock & pop, how did you come then to the club music?
Well, I was always big on Electro sounding rock so naturally when my friend showed me my first BT album I loved it on first listen.
After the interest for electronic music was waked, do you began with dj-ing, which producers have you especially affected in this connection?
I started Djing first as it was the easiest way to show my emotion through music with vinyl. Production came much later down the line once I knew what kind of sounds I liked and wanted to make / emulate. Recently I've been inspired by Matt Rowan, Jaytech, and my good friend Matt Cerf.
And how are you came to the producing? There was a key experience for you or was it only the logical consequence after the dj-ing?
As I grew in dance music I decided that the next logical step was producing, so I picked up my first copy of Fruity Loops and started to learn basic music production.
I`m noticed that you collaborated often in producing, for example with Matthew Cerf, Tyler Michaud or also Santiago Nino - results such co-productions coincidentally or do you work simply rather in team?
As for co-productions I've found I like to get other sounds that I necessarily wouldn't normally come up with. Co-Producing with good friends I feel gives the track or tracks an all around better feel ranging from two different artists rather than one.
With listen to your remixes i discovered that your sound is quite different, describe your sound self once.
I always like to try and do something different in each of my tracks or remixes, so it really depends, on any given track I could go housey, or even trancey it really jus depends.
Ok, to your current release "My All" - how it came to this co-production with Rob Aker aka Jose Amnesia?
Actually, this track started with a good friend Serp, who has also produced with Jose Amnesia on a track called 'Second Day'. Serp and myself started this track and for whatever reason Serp got burnt out on it, so I went ahead and recorded the vocals to it with Mike Burns (Interstate). After Jose had listened to the vocals he was impressed and wanted to work on it with me. After at least three versions we finally came to the final product you have now.
There are already a releasedate for the remixes from Mr. Markus Schulz and the Flash Brothers?
The original actually already out on Cold Harbour Selections Part 9 however the remixes along with the original again are coming out Monday, April 10, 2006.
Which interesting projects line up shortly respectivaly can you tell us otherwise any secrets? ;-)
I actually just finished up a remix with Noel Sanger for Solaris Recordings and a remix of Markus Schulz's Never Be the Same Again with Jose Amnesia. Other than that you just have to wait and see.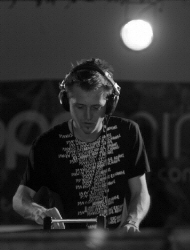 Tell us a little about the project "Interstate", who puts behind and which we can expect there in the future?
Interstate is actually Mike Burns, Mark Lewis, and Colleen Kelly, in the future you can be on the look out for 'Love Freak' with a remix by myself and Matt Cerf.
How do you produce a track in the studio? Do you have your "own" way? How long does it last to usually make a track? For example how long lasted "My All"?
It really depends again, it can take up to almost a year in the case of 'My All' or even as little as a day or so.
We have many young djs and producers with www.globalbeats.fm., what for tips can you give, if they play with the thought, to out a demo? Does it have for a long time with you lasted with that demos or had you fast luck?
I was very lucky to have friends connected with labels and A & R's however I feel that if you have a solid piece of music a label will see that and sign it fairly quickly.
What do you think from the german scene? The techno scene is enormous at the moment, but the trance scene suffers a little bit, which german artists/producers likes you?
The only artist I can think of now that is German is PVD (Paul Van Dyk), if Paul is a good representation of trance in Germany I think it's pretty rockin!
In the acceptance, your house would burn down and you had time to save only a one single, which would be it?
Well if my family and animals were safely outside I'd most likely save my CPU as I could probably replace my turntables under warrantee…haha.
Your 3 all time favourite tracks?
01: BT – Never Gonna Come Back Down 02: Lange feat. Skye – Drifting Away
03: PQM – You Are Sleeping (Luke Chables Vocal Pass Mix)
When you`ll honour perhaps germany? When do you come over the large "pond"?
Hopefully soon I'm on the hunt for a good booking agent at the moment so let's hope I can find one soon!
Thanks for the interview, Shawn, and much success for you in the future.
Thanks for the interview, and I hope GlobalBeats.fm has much success in the future as well.
Links:
www.shawnmitiska.com
www.armadamusic.nl
www.somaticsense.com
www.lostlanguage.com
www.amentarecords.com