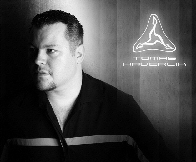 Hey Tomas, how are you? You`ll be guest at the show Tranceparency on globalbeats.fm next Tuesday. What music you`ll be playing?
As usualy, I´m going to play nice progressive tracks fullfilled with melodie and nice groove. In any case, it will be very agreeable.
You`re from Slovakia. Could you please tell us something about the trance scene and electronic music generally in your country cause many people don`t know anything about it?
In fact our country is backward in many things...One of them is music... The most popular is still techno music and some kinds of music , which i cant describe... Progressive and trance is just little part of present music scene in Slovakia. There are not good conditions for our emotional nice music. Otherway, young ppl have no money for parties. They dont want to spend too much money for entries and we can not pay for interresting foreign guests... For example 3,- euro is maximum what they can accept. I think that it is main reason why our music is still "sleeping" in our country. HEEELP!!!!
You are working together with TKAC for a long time now. How you came into contact with this music especially trance and when did you decide to produce your own music? May which DJ or producer inspired you doing this?
In present time I work alone like solo project and I have contacted with this music by natural way in year of 2000 when the progresive scene have been shaped in GB.
Do you got a real studio using hardware synthies and so on or do you produce your tracks with software like a lot of people do actually?
I don´t have special hardware to produce sound. I help to myself with hardware effect, midi controler, midi keyboard and mixer. Of course that I need the sound card and near field monitors of high quality. Anyway I use just software.
Your sound is really many-sided and complex. There are always little nice melodies, groovy basslines, banging drums and many more. How long you need creating such melodies? And how long you need producing a whole track?
Primary theme is come out from melodies that you had talk about. That spring up spontaneously and fast during one night. But sometimes I do all composition during long weeks and months. Arranges are the most hard points of set up track.
Up to now you got one release on the really famous progressive label Baroque. Could you tell us something about upcoming releases? Are there any new tracks or remixes?
Yes, in present time I´ve finished four projects and some remixes. I can tell you their names: Leeane, Nadine, Ariane, Futura and Tatra ...
What are your future plans?
I´m going to work on vocal parts of some before mentioned tracks. It will be the most hard and important events that I have to overcome.
Trance and progressive are not that big in Germany. Do you know any DJs or producers from Germany?
I have friends from Germany called: Sonorous, Alex M.O.R.P.H. and Andrew Bennett.
Internet gets more and more important to promote his own music but there are big problems like file-sharing. How you handle with it?
Nobody can keep from this. it is how it is. Everybody has to deal with this fact. But I hope that digital downloads trade will become attractive for everybody and one day will people come to realize that they ridiculous amounth money for high quality track it s more comfortable that have rips from vinyls.
Which are your five favourite tunes at the moment?
Hmmm... for example anything from my mixset :-)))
We`ll be excited to listen to your set. Thanks for the interview and we wish you all the best for your future.
Thanks for your interest. I hope that you will like my set and don`t forget! KEEP THE QUALITY HIGH!
Links:
www.tomashaverlik.com